Tomato Olive Shrimp Curry Recipe
Tomato Olive Shrimp Curry is an exotic continental recipe, made with juicy tomatoes, and the flavorsome white wine which will definitely add a classy touch to your dinner menu.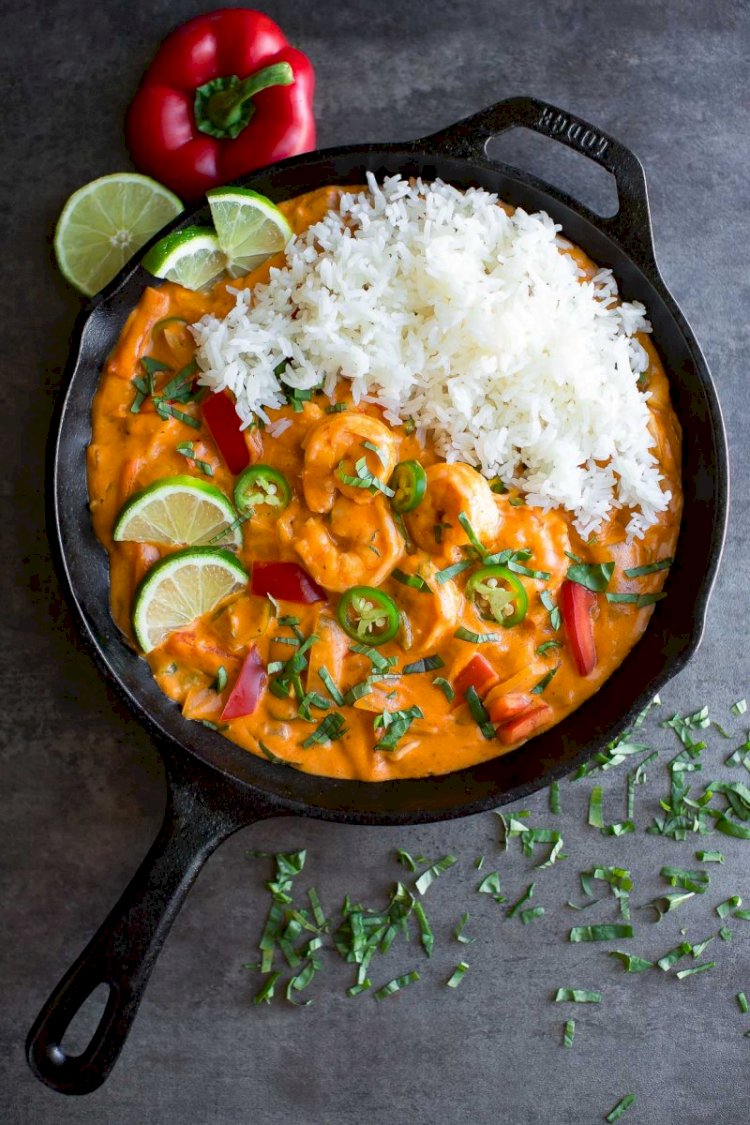 Tomato Olive Shrimp Curry Recipe
Ingredients:
Recipe :
Step 1

Wash the shrimps with fresh water, devein them and after that peel them. Chop the onions and dice the tomatoes in a bowl. Pour the olive oil in a non-stick pan, add the onions and cook them until they turn light brown. To this, add the tomatoes, olives, wine, and season with salt and pepper. Add some water as required, and keep stirring until the desired consistency is attained.

Step 2

Now, take the peeled shrimp, and transfer it to the pan containing the tomato-olive curry. Stir it gently, cover the pan for about five minutes so that the shrimp gets cooked by the steam.

Step 3

Take the curry off the flame, garnish with mint leaves, and serve with steamed rice or pasta.