Rajasthani Mawa Mishri Recipe
To make this festive season more special, try out the Rajasthani Mawa Mishri recipe that will be loved by all. This Rajasthani dessert recipe is added with lots of sugar along with cardamom powder, pistachios, almonds and ghee that can truly be a delight for several sweet food lovers across the globe.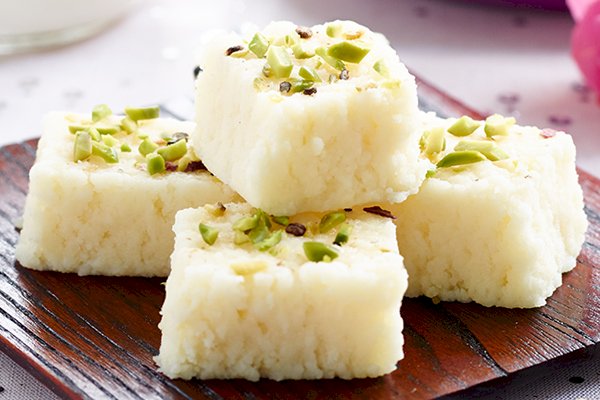 Rajasthani Mawa Mishri Recipe
Ingredients:
Recipe :
Step 1 Boil the milk

Take a heavy-bottomed pan and start boiling the milk in it. Keep stirring the pan continuously till the milk begins to thicken.

Step 2 Add the other ingredients

Next, add ghee, sugar and green cardamom powder to the pan. Mix everything well. Allow it to cook for another 5-10 minutes.

Step 3 Add the mishri and dry fruits

When the mix in the pan appears to be cooked, turn off the flame. Allow it to cool down. Add mishri, pistachios and almonds to the pan. Mix everything well. Your Rajasthani Mawa Mishri is now ready to be served.