Baked Macaroni Recipe
Baked Macaroni is a rich, creamy and delicious main dish recipe that you can prepare easily at home. This simple macaroni recipe can also be made for kids, as it uses fewer spices and a lot of cheese.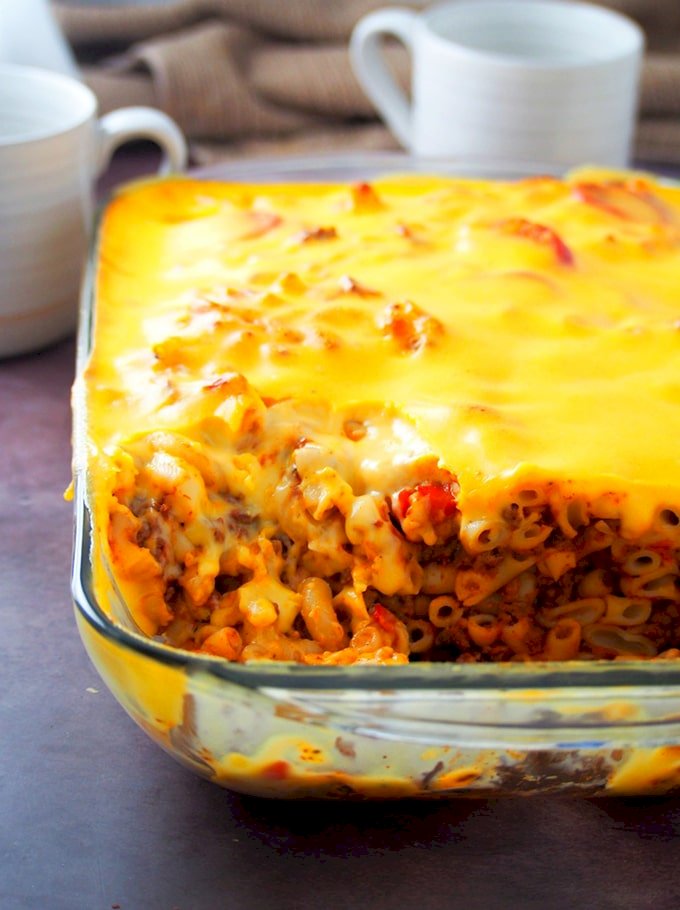 Baked Macaroni Recipe
Ingredients:
Recipe :
Step 1 Boil the macaroni

Put a saucepan over medium flame and add enough water in it along with a little salt and olive oil in it. Next, add macaroni in this salted water and let it boil for 2 minutes. Simmer for 5-10 minutes and once done, strain the extra water and rinse in cold water. Keep it aside until required.

Step 2 Grate the cheese

Grate the cheese and keep it in a small bowl. Grease a baking bowl with butter and put the boiled macaroni in it. (Tip: You can melt the butter and use a kitchen brush to grease the bowl well.)

Step 3 Put it in the oven

Sprinkle grated cheese over the macaroni and pour the bechamel sauce over it. Then, add some more cheese over the sauce and bake for 20-30 minutes at 180 degrees Celsius. Serve hot!