Sesame Seed Brittle Recipe
Sesame seeds are always been used to add flavour to food and is liked by the people of all age groups. Ever thought of using sesame seeds in your dessert? Now, we think it's time for you to try this recipe.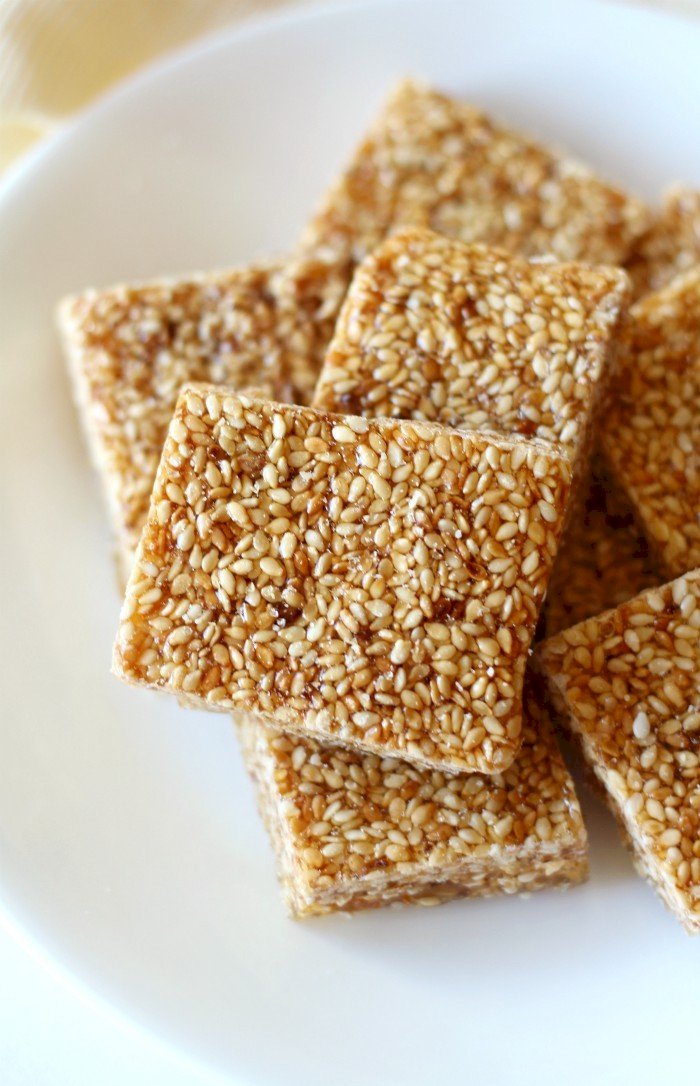 Sesame Seed Brittle Recipe
Ingredients:
Recipe :
Step 1

To make this recipe, place a deep bottomed pan over medium flame. Pour little water, nutmeg, salt, honey and sugar to it. Stir them continuously till it forms a smooth slury. Add raw sesame seeds to the same pan and stir well for minimum 10 minutes.

Step 2

Now, remove this pan from heat and add butter, vanilla extract to it. Mix well. Once the butter has completely melted, you can add baking soda to it. The mixture formed inside the pan will foam up.

Step 3

Next, pour this mixture on a butter greased baking sheet. Keep it aside and allow it to cool for sometime. Once cool, break into pieces and serve.