Chicken Nuggets Recipe
Chicken Nuggets is one of the most popular and sought-after dish in American cuisine and is truly delicious. All you need for making this delicious dish is chicken breast, onion, corn flour, ginger, garam masala powder, coriander leaves and salt.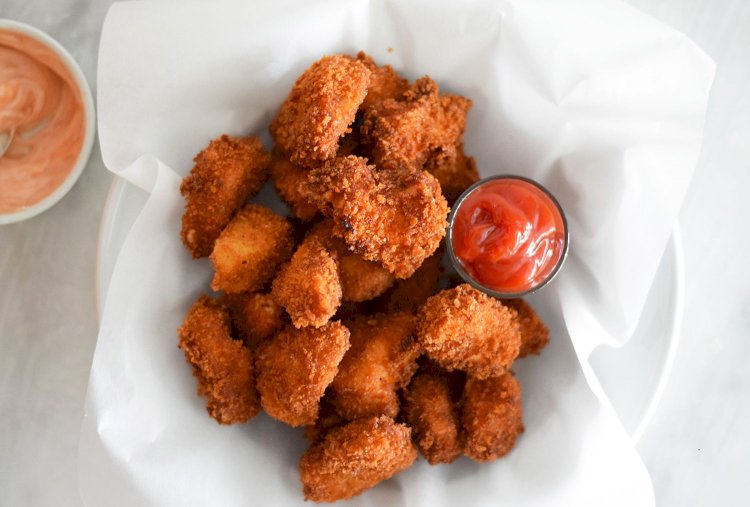 Chicken Nuggets Recipe
Ingredients:
Recipe :
Step 1 Make a chicken mixture

To make this dish, blend all the ingredients expect oil in a jar on medium speed.

Step 2 Shape the chicken mixture

Now, transfer the chicken mixture in a bowl and grease your palms using a little oil. Take a little mixture in your hand and give it a shape. Try to give a square shape.

Step 3 Heat oil and deep fry the nuggets

Now, put a skillet or kadhai over medium flame and heat oil in it. When the oil is hot enough, add the chicken mixture in it and deep fry them until light and golden brown in colour. Enjoy with ketchup and cheese dip.