Carrot Uttapam Recipe
Carrot Uttapam is a simple South Indian delicacy, which is prepared with dosa or idli batter topped with loads of grated carrots and onions.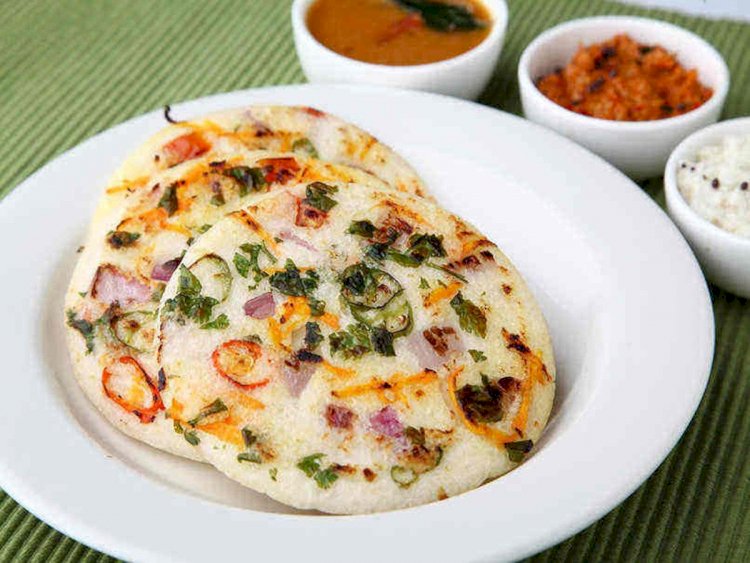 Carrot Uttapam Recipe
Ingredients:
Recipe :
Step 1 Heat the griddle and chop vegetables

Heat the griddle. Meanwhile, chop the vegetables and keep them aside.

Step 2 Spread the dosa batter, add vegetables

After the griddle heats up, on it, spread the dosa batter in the form of a disc. Make sure it is a bit thick. Sprinkle the chopped vegetables on the batter.

Step 3 Add refined oil and cook

Smear the disc shaped dosa batter with 1 tsp of refined oil. Let it cook on a medium flame.

Step 4 Flip over and cook the other side

Once cooked,the disc will turn golden brown. Flip over and spray refined oil on the other side of the disc. Let this side cook.

Step 5 Serve with sambhar and chutney

After both the sides are cooked, transfer the uttapam onto a plate and serve hot and fresh with sambhar, coconut chutney or spicy tomato chutney.