Carrot and Walnut Salad Recipe
A perfect dose of taste and health, this Carrot and Walnut Salad is a simple yet quick recipe. Made with grated carrots, this salad recipe is very nutritious and can be enjoyed as an after workout meal.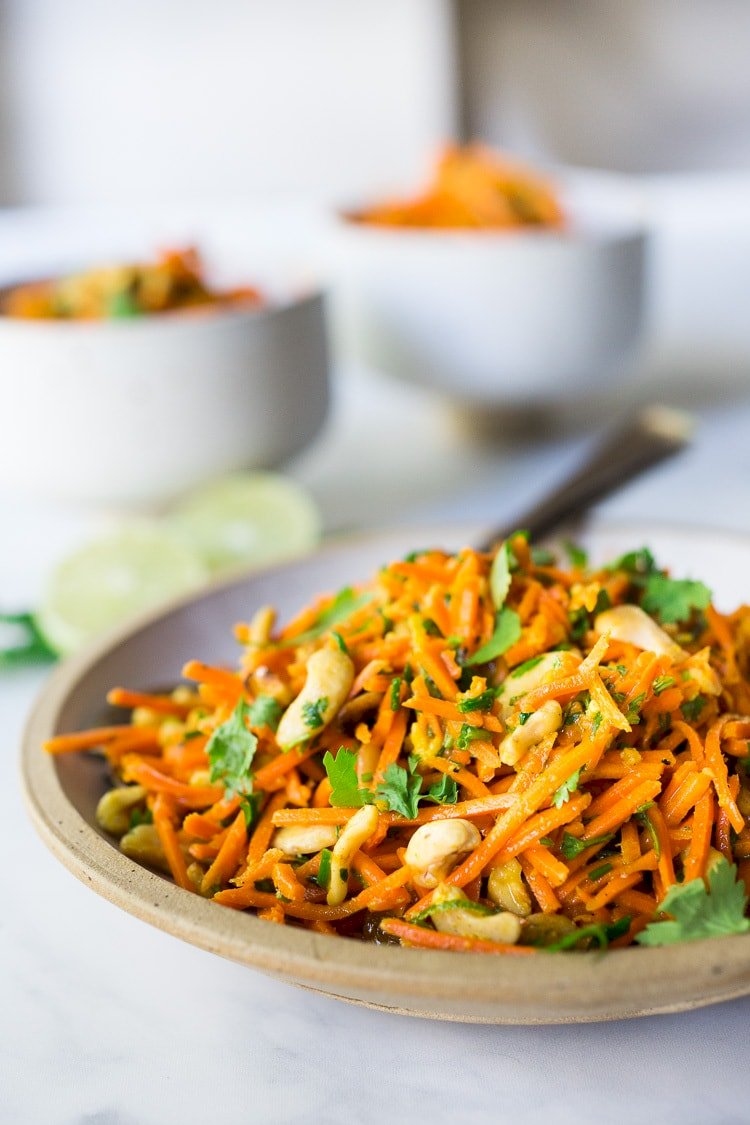 Carrot and Walnut Salad Recipe
Ingredients:
6 medium grated,peeled carrot
4 tablespoon orange zest
2 teaspoon sugar
1 teaspoon powdered cinnamon
6 tablespoon orange juice
For Garnishing :
Recipe :
Step 1

In a bowl, mix the grated carrot, orange juice, sugar, cinnamon, and orange zest.

Step 2

Toss well to mix.

Step 3

Place the bowl in a fridge for a few hours.

Step 4

Garnish with walnuts. Serve.